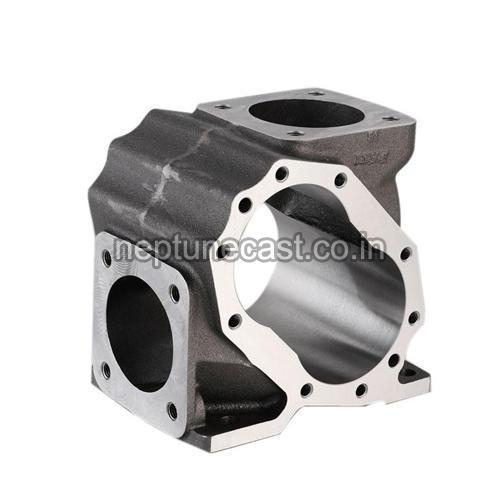 Gearbox Castings are useful tools for various industries. Gearbox Castings Supplier is available online and gets the delivery of product delivered to the doorstep.
In the manufacturing and industries unit, gearboxes as important equipment are used from last many years. About all machinery need one kind of gearbox to work. It is used in broad industries starting from paper, pulp, and cement, to power steel, petrochemical, and sugar, gearboxes now come with special properties and features. Have a look at the important descriptions of some of the sectors that make use of gearboxes:
Paper and pulp industry
The pulp and paper sector is getting massive significance day by day. Since the types of machinery were used, the significance of gearboxes is also significant gradually. There are different kinds of gearboxes that are used in the industry. They are manufactured with materials like aluminum alloys, cast iron, stainless and hardened steel, etc. The best of the gearbox used are Helical, Shaft Mounted, and Spur Gearbox.
Cement industry
The gearboxes are used in the cement sector to boost the engine's torque to create an adequate result. The gearboxes utilized in the cement sector are strong and higher in torque thinking about the power and size of the engines used. Moreover, the cement industry also makes use of other diversity of gearboxes such as Bevel Epicyclical and Bevel Helical, etc. They are used for different actions such as augmenting the working of the engines, cutting down the speed, incessant machine operation, compact installation, trustworthy load, and sharp changing load, etc.
Sugar industry
It is one of the top industries that need good machinery to work out. Therefore, even the sugar industry uses the right collection of gearboxes for gear ratios and torque abilities. It adds Planetary and Helical, etc. The gearboxes are based on lip rose. These gearboxes allow the machine to work out in an organized way or even soundless means.
Steel industry
Companies that are creating steel products need gearbox casting gradually. The machinery that is utilized in the steel industry to produce steel is hardwearing. It is the prime reason that they need the gearbox that is tough and has a long time. The common gearboxes used here are reduction gearboxes, planetary gearboxes, and pinion gearboxes, etc. They are helpful for the smooth running of the machinery.
Considering different needs in the mind, Gearbox Castings Supplier is dedicated to offering the finest products to our clients and customers.
The demand for box casting is high among the customers for its easy performance and best finish. The box casting is created from the best grade material and globally approved technology at our manufacturing component. The available box casting is offered at different features in a special time frame.
If you are interested in buying a gearbox casting, looking for the best one online is the right solution. You can place your order from your stay and get the delivery as per the requirement.