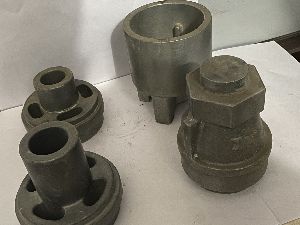 Pump Casting is made of brass primarily and they are used for submersible pump sets. These casting kits are quintessential in the urban jungles where the use of water is continuous.
What are Submersible Kits?
The kits that fit parts into the submersible pump can be categorised as submersible kits. The kits that are necessarily a part of the submersible tool kit are V9 Open Well Casting Body, Open Well and Mini Open Well Cover, CI Open Well Set Submersible, Submersible Flange.
Types Of Kits
There are various types of kits present. Some of these products are somewhat obsolete and others have been in use for a long time. These parts can be categorised as follows:
1, Open well- Open impellers are considered to be very weak structured because they do not have walls to support their vanes. They do not impart huge force to push the liquids for a wide range and hence are almost obsolete.
2. Semi Well- Semi-closed impellers have additional; back walls that give it more strength to work on almost every work that an impeller is thought of doing.
3. Submersible Flange- This is especially used to hold the pump and distinguish between the pump and underground and on land.
Why is Brass Used in Manufacturing?
Brass is used by the Submersible Pump Casting Kit Manufacturer Rajkot because brass is the only item that is used most widely. There are several reasons behind choosing brass as an object to produce the submersible kits. The reasons can be as follows:
1. Corrosion Resistant- brass is not easily corrosive and to build an impeller they should be 100 per cent corrosion resistant. This makes brass a good choice for impellers.
2. Tensile- Brass is a tensile metal and it is due to this tensile strength of brass it is one of the items chosen for impellers.
3. High Strength- The metallic strength of brass is high and they are chosen as one of the objects to be manufactured as impellers.
These positive qualities coupled with several other qualities of brass have made it replace all other metals. Brass is considered one of the best-suited metal to consider while buying metal submersible pump tool kits.
Choosing The Tool Kits
Choosing any product takes a lot of strenuous effort. They take month long research and finally choosing the best product. In the case of tool kits of submersible pumps if you are a landowner or a house owner then you know how important it is to emphasise every product carefully. Thus before choosing the tool kits for submersible pumps make sure your impeller is of brass only that will keep you saved from up to almost five years of guarantee.
The Submersible Flange is not broken because that can cause heavy damage to the tank and other products are functioning properly.
Endnote
Make sure that the submersible pump casting kit that you choose is not only strong but is also durable and have great longevity. It is not possible to change the product each year and hence the best thing should be bought when it should be bought.